No results around you
There is no Sushi Gourmet within a 40km radius of your address.
Expand your search field from the map or visit us on social networks to follow our news and corner openings.
0
résultat(s) autour de vous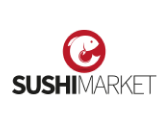 Whatever the brand, find our know-how and above all the same passion for Japanese cuisine in your nearest corner.
Your restaurant offers other culinary experiences. Click to discover them.

To find out more