Who is Sushi Gourmet? Specialist in Japanese cuisine in supermarkets and retail environments.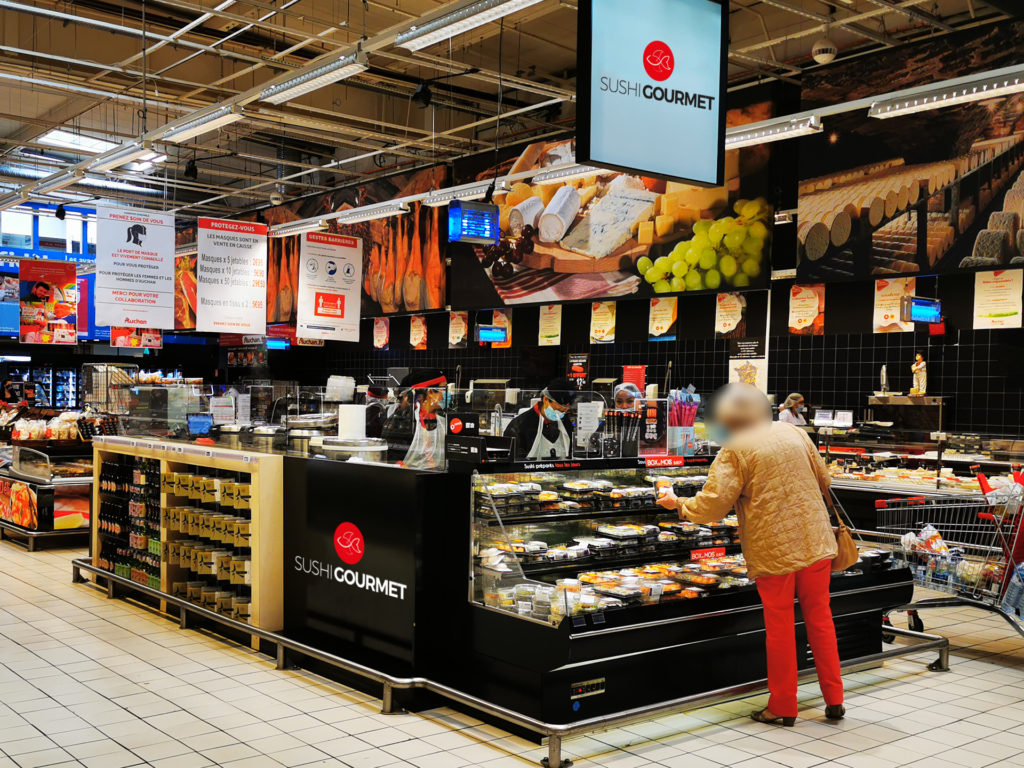 With more than 1200 locations across the world, Sushi Gourmet offers great Japanese cuisine close to you!
Sushi Gourmet offers you a concept of delicious Japanese food nationally. Our products are made from scratch made using fresh produce in each store.
"Award winning hand crafted sushi is the way we roll."
Our Sushi Gourmet teams are trained to offer you high quality products. Our stores are managed directly by Hana Group to ensure consistency and accredited by external experts. So you can safely enjoy award winning hand crafted products from our skilled teams.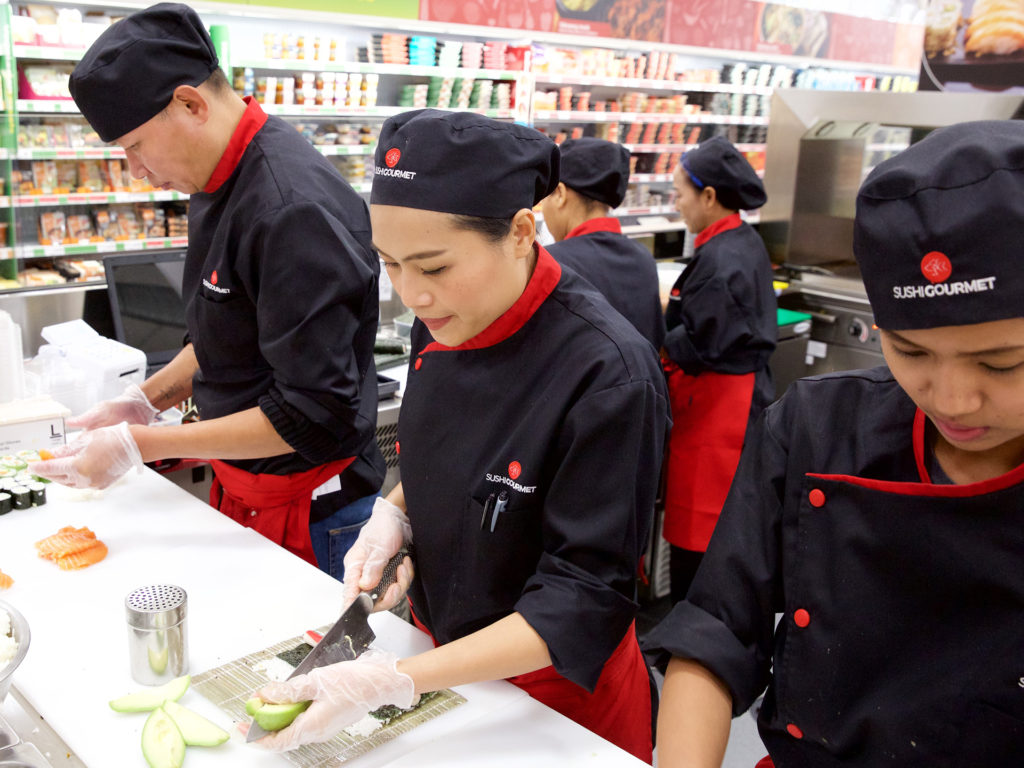 Sushi Gourmet is one of 20 Hana Group brands, specialized in Show Cooking. Find the same expertise for all the cuisines of the world: Italian, Thai, Vietnamese, Asian, … Leave now for a new culinary journey!
"Show Cooking provides an opportunity to appreciate the chefs skills while adding theatre to food hall"