Warning Schedules may vary depending on the store but be sure that our skilled chefs are in every morning hand rolling sushi !
Discover our latest openings
Sushi Gourmet Alton
Draymans Way
GU34 1SS Alton
Sushi Gourmet Alphington Road
Alphington Road
EX2 8NH Exeter
Sushi Gourmet Altrincham
Lloyd St
WA14 2SU Altrincham
No results around you
There is no Sushi Gourmet within a 40km radius of your address.
Expand your search field from the map or visit us on social networks to follow our news and corner openings.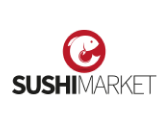 Whatever the brand, find our know-how and above all the same passion for Japanese cuisine in your nearest corner.
Your restaurant offers other culinary experiences. Click to discover them.